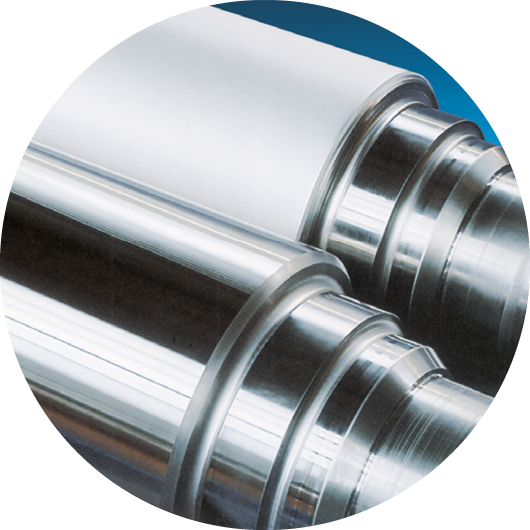 Demands of the steel industry
Work rolls for skin passing mill
Characteristic and properties of roll texture
Cost-efficient process for texturing work rolls
Lifetime of textured work rolls in production
schedule free rolling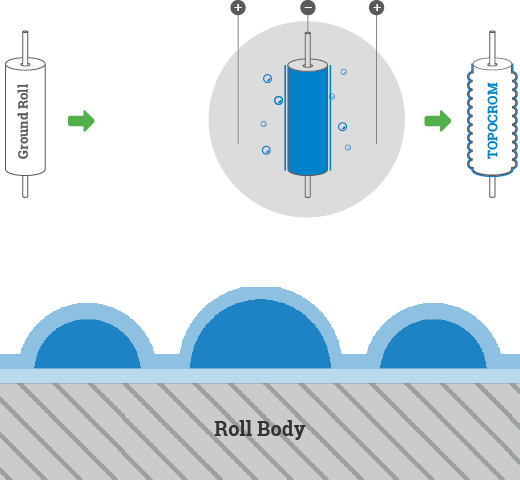 Texturing
Texturing
TOPOCROM® Texturing
The TOPOCROM® structure for texturing the work rolls are build up directly on the ground roll body by the special Topocrom® plating system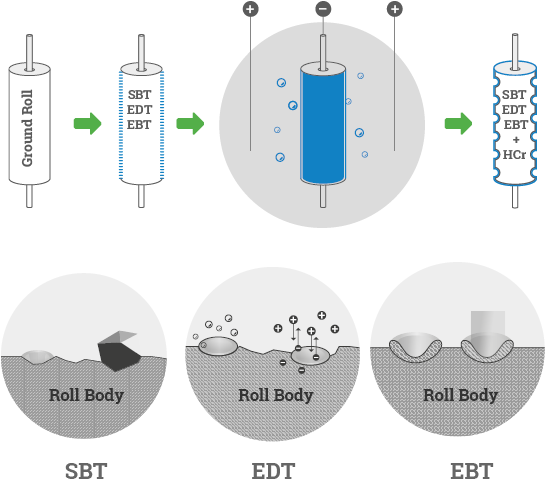 Conentional Texturing
Texturing
Conventional Texturing Technology
Texturing bx SBT, EDT or EBT:
Texturing

Conentional Texturing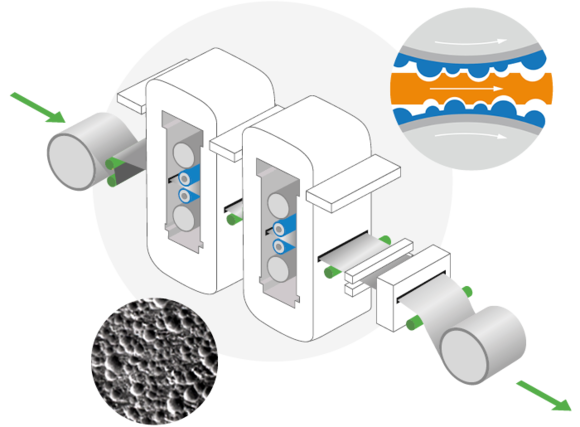 Texturing of metal sheet
Advantages for the skin passing process
The TOPOCROM® textured metal sheet surface shows stochastically distributed cavities transferred by the skin pass roll. This sheet surface is especially characterized by variable surface topographies.
Advantages of TOPOCROM® textured metal sheet:
long service life of work rolls
high variability of the metal sheet structure
Excellent painting and forming behaviour
low long and short waviness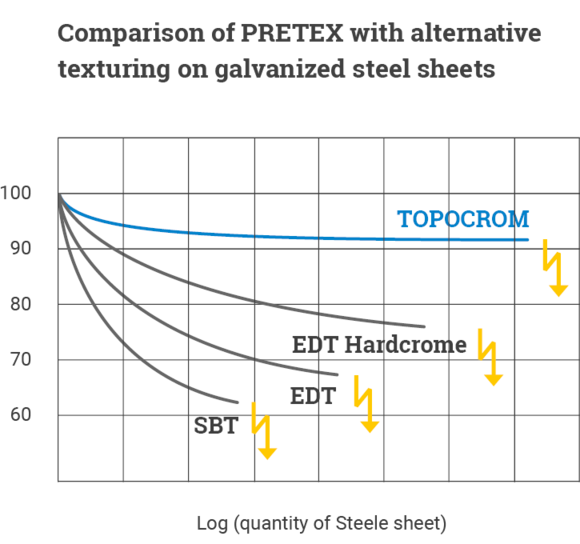 Work rolls
Quality and service life
Very low Roughness Decrease and therefore long Life Time due to Hemispherical Surface Structure, Multilayer Design and due to the Hardness of Hard Chromium Coatings
3 - 5 times longer Life Time compared to EDT Rolls (+ hard chromium plated)
Constant Product Quality with TOPOCROM Rolls from the beginning (no running in-time) High pressure cleaning of working rolls during operation is necessary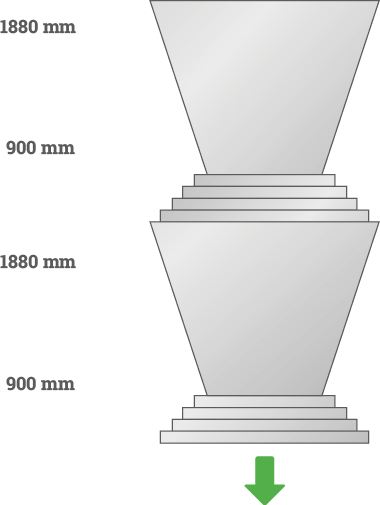 Schedule Free Rolling
with TOPOCROM® rolls
In applications with many roll changes, schedule free rolling is possible.
technical data:
width: 1880 – 900 mm
thickness: 2,0 – 0,35 mm
max. skin-pass speed: 175 n/min
wet skin pass only
inline roll cleaning
high pressure 200 bar
work roll performance:
6.000 to (high-strenght steele)
30.000 to (normal qualities)